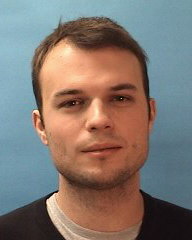 Voegel, Arthur
Arthur holds a B.B.A in Applied Economics from HEC Montreal, a Master of Philosophy in Economics from the University of Cambridge and a Master of Arts in Economics from Columbia University. He passed the comprehensive examinations of the PhD program at Columbia University but decided not to write his dissertation. Maybe one day, he will change his mind. Arthur wrote his master's thesis on the sovereign debt situation in Europe.
His research interests are: Fiscal Policy, Income Inequalities, Education, and Political Economy.
Born in France, Arthur Voegel has lived in many different countries (USA, France, Chile, United Kingdom and Canada). He loves to travel and discover new cultures, however, the only place he would call home is Montreal.