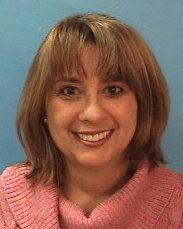 Trudeau, Francine, h.d.
Francine Trudeau has been a member of John Abbott College's Department of Dental Hygiene since 1988. An alumnus of John Abbott's Dental Hygiene Program, she pursued her education at the Université de Montréal, where she obtained a Bachelor degree in Science in 1991, as well as a Masters of Education from the Université de Sherbrooke in 1997. During her career, she acquired experience in private practice, public health and industry. Her passion for the profession has led her to participate in several committees within the L'Ordre des hygiénistes dentaires du Québec. From the Professional Inspection Committee to the Executive Committee, she is now presently a member of le Comité de la Formation. She was one of the co-authors of the first Infection Control Manual published by the OHDQ. She has also participated in numerous site visits for the Commission on Dental Accreditation of Canada.
At JAC, Francine Trudeau has served as Clinical/Stage Coordinator of the Department and is presently the Chair. A Member of the Clinical Harmonization Committee, she enjoys providing the best clinical experience to prepare the future graduates' integration into the workplace.