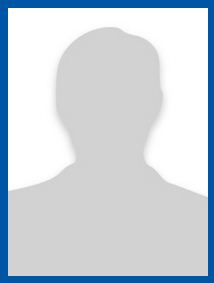 Hannah, Jane
For the past two days I have been spending my time reading on the fine subjects of interdisciplinarity and epistemology — yes you have guessed it, I am a teacher. A longer explanation requires that I go back in time… Driving home on one of these incredibly beautiful sunny days, I happened to be driving by John Abbott College, near Montreal. Being a former John Abbott student, I daydreamed of those days gone by and at that moment I knew that I would work there someday… as this was meant to be.
Jane Hannah is a Canadian graphic artist, typographer, calligrapher, watercolorist and illustrator as well as teacher at John Abbott College. As someone whose academic beginnings focused on music and graphic arts, I was fortunate enough to work with open-hearted and talented individuals in typography and graphic design for over 20 years, thus giving me the chance to learn from a huge circle of talented people. I first taught in the Québec Public System in a program named Procédés infographiques in 1996 and then joined John Abbott College in 2001 to teach Publication Design & Hypermedia which became Graphic & Web Design in 2015. I obtained my Graphic Arts degree in 1983 and then followed with two Bachelors degree, one in Music and one in Education, then followed by a Masters degree in Education (Performa) from Sherbrooke University.
When the Mac computer arrived on the market in 1989, I left behind my brushes and paints to start working digitally (to keep up with the times). Since that time, I have come back to my roots and started watercolour painting in May 2012 as I was getting tired of working digitally and fell in love with the medium. I am mostly a rural-urban painter/sketcher.
I live in Rigaud, and my paintings reflect my environment. I am part of the Montreal Urban Sketchers group and also a member of Artistes Hudson Artists. I try to post three paintings a week on my blog: http://www.janehannah.com and I often link my paintings to music as it is an inherent part of my nature and education.
The Quest for My Life
Leave behind old grudges;
Whatever happens to you in life are clues to guide you;
Everyone that you meet is your teacher;
Face and forgive yourself;
Only then, will you find truth.
Lifetime Approach
Creativity is merely a plus name for regular activity…
any activity becomes creative,
when the doer cares about doing it right, or better.