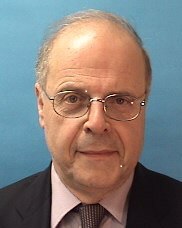 Matziorinis, Kenneth
Kenneth (Kyriakos) Matziorinis holds a B.A. degree in Honours Economics & Political Science from McGill University, and M.A. and Ph.D. degrees in Economics from McGill University. He is also a Certified Management Consultant (CMC) and a macroeconomic forecaster, invited to give his forecasts on the economy and a frequent commentator in the media.
His research interests have been tax incentives for capital investment, the theory of expansion and replacement investment, capital-output specificity and the impact of changes in the composition of output on capital investment, the role of expectations in consumer and investment spending, the economies of Greece and Southeast Europe, the political economy of the international monetary system and the economic history of the ancient world from Classical Greece, through the Hellenistic, Roman and Byzantine periods.
He has taught at John Abbott since 1981 and he also teaches at McGill's School of Continuing Studies at the graduate management program where he has taught since 1979. Ken is a two-time recipient of the Distinguished Teaching Award (1993, 2006) and the Scarlet Key Award (1975) from McGill University. He has also taught at Concordia University, and the University of Toronto. He has served on the board of directors of the National Bank of Greece (Canada) between 1991 and 2006, on the board of Trafalgar School for Girls (2002-2011) and numerous community organizations. He is currently serving as President of the Canadian Order of AHEPA, the Canadian branch of the American Hellenic Educational Progressive Association, the world's oldest and largest Greek heritage organization.
He is the author of four textbooks some of which are used in his courses.