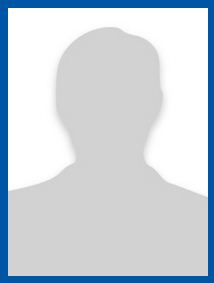 Nolan, Rea
Rea Nolan has taught at John Abbott College in the Department of Theatre since 2006. She is a voice teacher, and a text, accent and dialect coach. Throughout her career, she has worked as a performer, teacher and coach in Canada, Ireland and the UK.
Rea is a Company Voice & Dialect Coach for the 2015 Shaw Theatre Festival of Canada, and has previously worked for the Segal Centre, the Globe Theatre Saskatchewan, and the Grand Theatre Ontario, in voice coaching capacities. As a Dialect Coach, Rea has worked broadly in the film and television industry, having coached Oscar winning actor Sir Ben Kingsley, as well as Joseph Gordon Levitt (in his upcoming role in Robert Zemeckis's 'The Walk'), Rhys Ifans, and UFC Champion George St-Pierre in his upcoming role in 'Kickboxer'. She has also worked with Oscar winning director Lasse Halstrom, and director Andrew Bergman. Past teaching credits include positions as a guest teacher at the National Theatre School of Canada, and in the Theatre Department at Concordia University. She has also taught at Acadamy of Live and Recorded Arts (ALRA) and the Central School of Speech and Drama in the UK, and offered workshops for Smashing Times Theatre Company in Dublin, Ireland. As a voice specialist, she has worked with LADMMI (Les Ateliers de Danse Moderne, Montreal Inc), Marie Chouinard Danse, at ASM Performing Arts, and Repercussion Theatre's Classical Theatre Training programme. In 2006/07, she served as a consultant for Le Portage in the development of new therapeutic approaches to addiction rehabilitation.
Rea graduated from Concordia University with a BFA in Theatre Performance in 1997. She also holds a B.Sc.Eng. from the University of New Brunswick, an MA in Voice Studies from the Central School of Speech and Drama in London, England, and a diploma from the Moscow Art Theatre School. In 2007 Rea completed the Leadership Training Programme with the Marion Woodman Foundation, whose BodySoul Rhythms courses develop the connections between psyche, soma and voice.