Welcome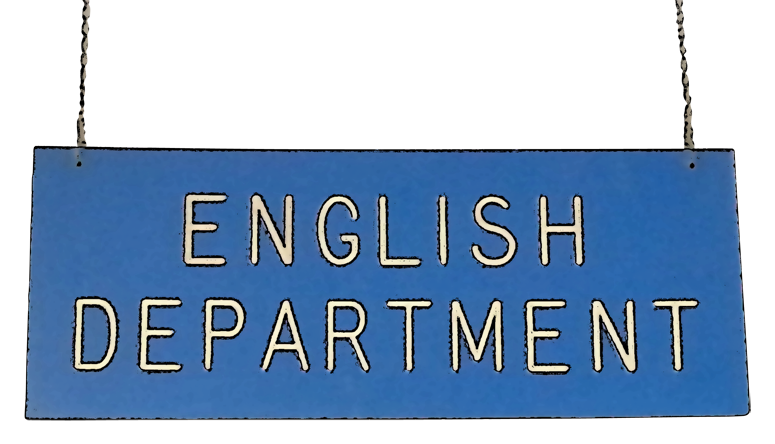 Why We Teach and Why Students Study English
Many of the students in our classrooms today will be doing jobs that don't yet exist. But, whatever they end up doing, they will probably have to plan, to make decisions, to develop creative ideas and to convince others of the soundness of those plans and ideas. In order to be effective and successful, they will require judgement and the ability to express themselves coherently. And if they are to have a lasting and significant impact, they will require the confidence and the ability to question received wisdom and to look at the problems facing humanity from different perspectives.
We CEGEP English teachers help prepare them for all these challenges. In studying a literary text students approach it in the ambit of enquiry framed by the questions, "What meaning is being imparted?" and "How?" To the extent that they do this seriously, with our encouragement and guidance, they develop judgement, the ability to recognize, decode and evaluate ideas and opinions.
And because the body and soul of thought is its articulation, we help our students develop the skills to express their discoveries and ideas as coherently and convincingly as they possibly can. Along with judgement, the ability to express complex ideas coherently is another of the pillars of education and, indeed, of culture. Here again, the study of English is essential.
In addition, all literature worthy of the name addresses some aspect or aspects of the human condition, most often through situations in times, places and circumstances far beyond the immediate experience of our students. By being exposed to literature and challenged to discover what is to be found there, our students discover the broad tapestry of the human adventure, to much of which they might never otherwise have been exposed. Their realm of enquiry and discovery becomes as wide as the world and as profound as our shared humanity.
When the time does come to formulate plans and make decisions, our former students will be better able to place the questions being addressed into a broad context, a context that takes into account the scope of human history and the complexities of the human adventure.
Of equal importance is our introducing students to particular pleasures. Hopefully, along the way, our students will discover the pleasures of reading, the pleasure of completing the art and reveling in its beauties.
For these reasons and more, we do this job because we consider it completely worthwhile and absolutely fulfilling.
Members of the Department
Courses
Students are required to successfully complete four (4) English courses to obtain their DEC. Courses 603-102, 603-103 and 603-200 may be taken in either order only after successfully completing 603-101.
For a complete listing of English courses offered, please visit the General Education section of the Program Structure
Writing Centre
The Writing Centre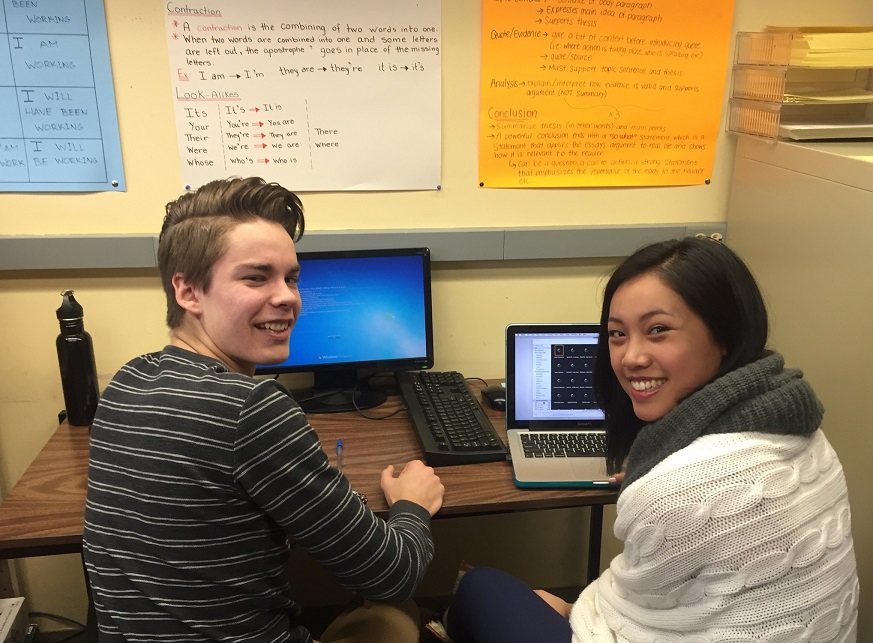 The Writing Centre is a peer tutoring service offered to the students of John Abbott College and coordinated by the English department. Each semester over 50 students who are strong in English help other students develop their reading and writing skills in one-on-one tutoring sessions. With its focus on 'students helping students' and its friendly and welcoming space, this free service offers support to students across the programs and disciplines at John Abbott College.
English Honours Portfolio
English Honours Portfolio
Student Information and Procedures
What is it?
The English department at John Abbott College offers our very best students the opportunity to assemble an English Honours Portfolio. If the portfolio is approved, you will receive a certificate and letter of attestation upon graduation. The advantage of participating in the Honours Portfolio is that you can refer to the certificate on your curriculum vitae and even include the letter in your university application. They can also serve as tools when you are applying for jobs where a strong command of written English is essential.
Who is eligible?
If you are a motivated student who has an accumulated average of 85% in three of your English courses at John Abbott College, you can participate.
How does it work?
Early in your graduating semester (by week three), you must approach an English teacher to be your Portfolio Supervisor. Then, you must assemble a portfolio which highlights your best written work at JAC. These three pieces should include the following:
At least two works from English courses at JAC. One must be a literary analysis. The other can also be a literary analysis, or it can be an assignment written in a ALC English course, such as Journalism or Creative Writing.
A third written work can be drawn from a course in any other department at JAC. It can also come from the College Creative Writing Competition (where students were either winner or finalist), or from a campus publication, such as Bandersnatch or Locus.You must also write a 500-word covering letter wherein you reflect upon the texts you have chosen. How are they representative of your best work? What did you learn through the experience of writing them? How is strong writing important to you?
You are responsible for initiating and participating in the Portfolio. The Portfolio Supervisor is there to assess your work and suggest any revisions or substitutions he or she feels necessary. The Supervisor is the one who will recommend you for the certificate and letter. You must respect the time frame set out for you by the Supervisor.
Any questions?
Ask your English teacher. He or she will be able to help you or direct you to the person in the Department who can.
Locus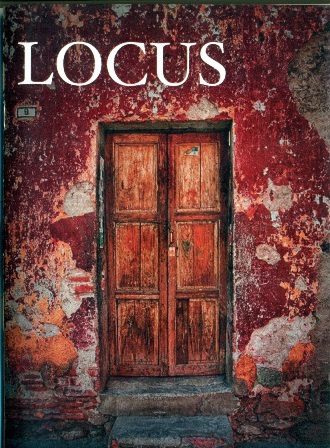 Locus Literary Magazine, published each semester, is a collection of works by John Abbott students varying from short stories to poetry to art to photography to any medium in between. We endeavor to bring you the very best that John Abbott offers in terms of creative expression.
Nous acceptons des soumissions en français aussi.
Locus Winter 2021
English Exit Exam
The Ministerial Examination of College English (the English Exit Exam) is a four-hour examination that can be taken in either May, August, or December. All students in English CEGEPs must take the examination before graduating and must pass it in order to obtain a diploma. The examination is designed to determine whether students have achieved a satisfactory level of competence in English. It is based on the Ministerial Objectives and Standards for all English courses given in the province.
For more information, contact your English teachers or visit Abbott's Academic Success Centre
Emeritus
The following former teachers contributed greatly to creating the department we work in today so we honor them and their many years of service here:
Sharon Asher, Stan Asher, Ann Beer, Helen Binik, Deborah Campbell, Lesley Checkland, Cindy Edwards, Helen Ellis, Adrienne Elliott, Shan Evans, Susan Gillis, Peter Henbury, Lora Hutchison, Deirdre King, Renee Lallier, Steve Lehman, Steve Luxton, Maureen MacCuish, Hal Napier, Murray Napier, Ed Palumbo, Beryl Parker, Ken Radu, Barry Reynolds, Penny Ross, Ron Rower, Yves Saint-Pierre, Linda Sheshko, Rod Smith, Patrick Tee, Bill Tierney, Lori Weber, Larry Weller
Prospective Teachers