Welcome
For complete information on the Paramedic Care program, please visit the program section of the John Abbott website.
For any information on the Paramedic Care  department or program, please email: paramedic@johnabbott.qc.ca.
Members of the Department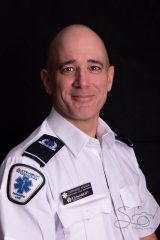 Afonso, Fernando
514-457-6610 ext. 5119
fernando.afonso@johnabbott.qc.ca
Fernando, like many others, became very interested in emergency medicine while watching episodes of the NBC show "EMERGENCY" as a child!
A faculty member of the Paramedic Care program at JAC since 2010, he has been a Registered Nurse (RN) since 1993, specializing in emergency and critical care. His critical care experience includes 18 years in the Emergency Department (ED) at the Jewish General Hospital in Montreal and currently he continues to practice in the ED at St‑Mary's Hospital. This experience has allowed him to expand his clinical practice and knowledge base, and gives him the chance to work on the receiving end of paramedic care.
His pre-hospital experience includes having worked as a volunteer first responder from 1994 to 2000 for the City of Côte-Saint-Luc Emergency Medical Service.
After graduating from the Primary Care Paramedic Program of Ahuntsic College in Montreal, he worked from 2000 until 2006 as a paramedic for the Montreal and Laval EMS agency, la Corporation d'Urgences-santé.
Currently, Fernando continues to work part time both as an Emergency Department Nurse (RN) at St-Mary's Hospital and as an EMS officer with the Town of Pincourt Fire Safety and EMS Department.
His teaching background includes being a BCLS & first aid instructor for the Heart and Stroke Foundation of Canada, as well as an Advanced Cardiac Life Support (ACLS) instructor for this same entity. Fernando is a member of the McGill University Medical Faculty providing ACLS training to medical students, residents and physicians, nurses & other professionals throughout the year.
Outside of work, he has the BEST role of all. That of being a DAD to his four children who enrich his life each and every day!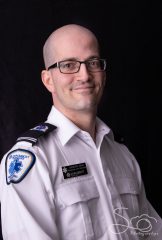 Bigio, Lawrence
Faculty member
514 457-6610 ext. 5942
Lawrence started his EMS career as a volunteer first responder in 1999.  He very quickly realized this was his passion and wanted to deliver the best possible care for his patients. He decided to pursue schooling in the United States to become an Advanced Life Support Paramedic. Lawrence Graduated from Capitol Community College in 2002.
Over the years, while working as a paramedic in Connecticut, Lawrence was also a Field Training Officer with American Medical Response. In addition, he was a Paramedic Field Instructor with Yale Sponsor Hospital program (an affiliate of the Yale School of Medicine). Currently Lawrence also works as a Licensed Practical Nurse in the Emergency Department.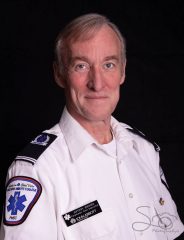 Brown, Jeffery
Chair
514-457-6610 ext. 5016
jeffery.brown@johnabbott.qc.ca
Jeffery Brown started his career on an ambulance in 1976.  In 1977 he graduated at the top of his class in the Paramedic Program at Dawson College and the Royal Victoria Hospital, under the direction of Dr. Pieter Cohen.
Since that time, he has worked for private employers, Bombardier, and Urgences-santé, working as a field supervisor for 21 years.   He is part of a volunteer search and rescue unit in the West Island, and provides medical coverage for events as well as being called out to searches for the Sûreté du Québec.
Jeffery is the coordinator of the Paramedic Care program at John Abbott.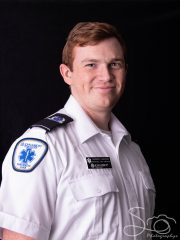 Cawston, Andrew
Faculty member
514 457-6610 ext. 5942
Andrew graduated from the John Abbott College Pre-Hospital Emergency Care Program in 2014. He has since gained experience as a Primary Care Paramedic on the south shore of Montreal working for the Coopérative des Techniciens Ambulanciers de la Montérégie (CETAM) and in the Laurentian region with Ambulances Paraxion in Mont‑Tremblant. He has also acquired experience as a Paramedic/First Responder instructor in the Laurentians as well as reviewing cardiac arrest interventions for quality assurance purposes.
Andrew joined the faculty of John Abbott College's Paramedic Care Program in August 2019 and looks forward to helping future paramedics discover the exciting world of emergency medical services.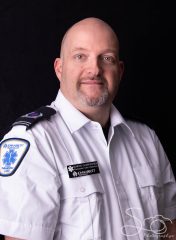 Charpentier, Martin
514-457-6610 ext. 5798
martin.charpentier@johnabbott.qc.ca
Due to a popular 70's TV show, I became a Paramedic in 1995. My training was both in New York state and the province of Quebec. Still working in Montreal (since 2001), my appetite for Emergency Care never ceases to grow. I started teaching at John Abbott, and have been part of this fantastic team since 2010. Six Members of our Faculty, including myself are part of the McGill University Health Center's Advanced Cardiac Life Support Team. We live it and breathe it every single day.
We aim to be the Elite, the Best of the Best…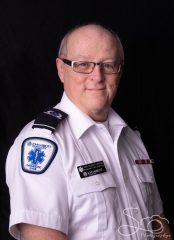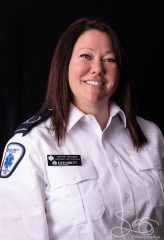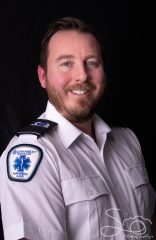 Morin, Matthew
514-457-6610 ext. 5659
matthew.morin@johnabbott.qc.ca
Matthew is a primary care paramedic who has been teaching at John Abbott College since the fall of 2013. His EMS experience expands across several provinces including Ontario, Quebec, and Nova Scotia. He has also worked in a variety of settings including two emergency departments as a transition zone paramedic.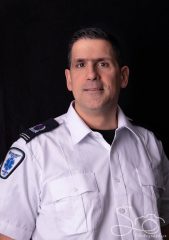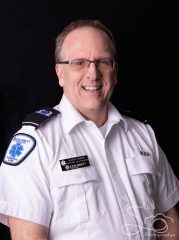 Poirier, Martin
Faculty member
514-457-6610 ext. 5623
martin.poirier@johnabbott.qc.ca
With teaching experience dating back to 1988, Martin Poirier served as a dispatcher, a paramedic, and then as a paramedic instructor for Urgences-santé in Montreal from 1992 to 2011. During that period, Martin was deeply involved in the development of the current Provincial pre-hospital care report and was project manager of the two first editions of the pocket user guide still used by a majority of paramedics. Martin has been teaching Paramedic Care at the college level since 2008 and specifically at John Abbott since 2013.
Martin has a Bachelor's Degree, and is working on his Master's in Education.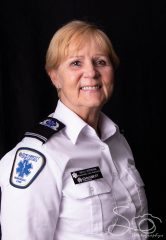 Stipdonk, Nelly
Faculty member
514-457-6610 ext. 5521
nelly.stipdonk@johnabbott.qc.ca
Nelly has been a member of John Abbott College faculty since the start of the Paramedic Care Program in 2008.
She started her career in EMS at Dawson College in the Paramedic Program as a student and later became a teacher in Pre-hospital Care at the same college.
Nelly is currently an Advanced-Care Paramedic licensed in the state of New York where she practices.
She is also a PHTLS (Pre-hospital Trauma Life Support) instructor and has traveled to Senegal and Ghana to teach PHTLS to United Nations soldiers..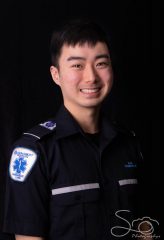 Tse, Kenneth
Lab Technician
514 457-6610 ext. 5529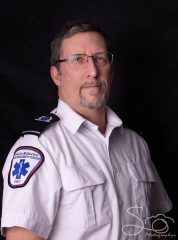 Wood, Kent
Faculty member
kent.wood@johnabbott.qc.ca
Kent is a primary care paramedic whose accreditations include HAZMAT/WMD response, mine rescue, Basic Cardiac Life Support instructor and First Responder instructor.  He works as paramedic and a first responder in the province of Québec and as a remote site paramedic for SIRIUSMEDX in the Canadian north.  Passionate about pre­­hospital care, he is always researching leading edge care and equipment.
Kent has a bachelor's degree in Physical Education from the University of New Brunswick. He has been an avid practitioner of outdoor pursuits for many years. He is also a partner in a skydiving club, a pro exhibition jumper, and a safety and training advisor for the United States Parachute Association.
Courses
For a detailed list of Courses offered, please visit the Paramedic Care section of the Program Planner.
Supplemental Information
Activities:
At the January 30, 2016 Open House, Paramedic Care and Nursing students cooperated on a live demonstration with our new High-Fidelity Simulator, TRAUMA HAL®, and showed to 3 groups of potential students and their parents how HFS is used in both the Nursing and Paramedic Care programs.
The Paramedic Care Physical Testing was held on Friday, February 12, 2016, with 62 potential candidates registered.  This brings the total of candidates for Fall 2016 admission to over 100!