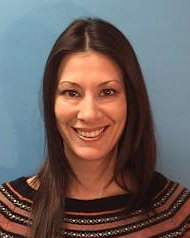 Panagopoulos, Afroditi
Afroditi earned her Doctorate degree in Experimental Psychology from Concordia University. Her area of research is in Visual Perception. She investigates the role that visual attention plays in guiding our actions and solving everyday visual search tasks. A particular focus of her research program has been to determine how many separate attentional locations we can hold at one single time. This has real world applications in many areas, notably in the aviation and military sectors. Afroditi is an active research member in the Vision Lab at Concordia University.
Since the Fall of 2013, Afroditi has been teaching at John Abbott in the Psychology Department. Afroditi has taught a vast array of courses both at the Cégep and the University level. These courses have included, Introduction to Psychology, Social Psychology, Psychology of Human Development, Issues in Health Psychology, Sensation and Perception, Fundamentals of Learning, Research Methods, Statistical Analysis I & II.
"What I love most about teaching at JAC are the small class sizes. This is conducive to a warm, welcoming and engaging learning experience. I enjoy getting to know my students and learning as much as I can from each one of them".
Afroditi is most proud of her two active, young sons, Nicholas and Alexander!