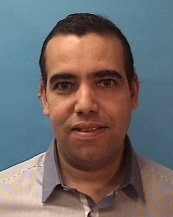 Bichara, Ali
Ali Bichara is a full time professor in Biopharmaceutical Production Technology department at John Abbott College. He is involved in teaching bioprocessing, production planning, solid and liquid dosage forms.
He has over 15 years experience in the pharmaceutical industry where he occupied different positions. He started his career as a research scientist in Biosyntech a biotech company, after that he worked for 10 years as a Senior Manager of Formulation development and was involved in the development of all globally approved products developed by Labopharm. Then he was employed by Garmen as a Director of R&D.
Prior to joining John Abbott College, he was employed by Altus Formulation as a Director of Formulation Development.
Ali holds a PhD in Polymer Chemistry from University of St-Etienne and an MBA from ESG Montreal/Paris Dauphine. He is the author and co-author for several publications and patent applications.