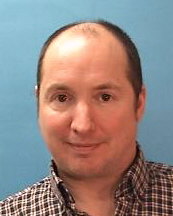 Leblanc, André
André LeBlanc began his university studies in the sciences, taking a B.Sc. in biology and psychology at the University of New Brunswick in 1990. He went on to do his Master's (1993) and PhD (2000) at the Institute for the History and Philosophy of Science and Technology at the University of Toronto.
After completing his PhD, he was a post-doctoral fellow at the Centre interuniversitaire de recherche en science et technologie at the Université du Québec à Montréal (2000-2002) and in the Department of the History of Science at Harvard University (2002-2003). In 2004 he moved to Halifax, Nova Scotia, where he taught for three years as a visiting assistant professor in the History of Science and Technology Programme at the University of King's College.  In 2010, he spent a month teaching as a visiting professor in the Master en Histoire et Philosophie des Sciences at the University of Bordeaux and has been teaching a seminar on the Historical, Philosophical, and Social Aspects of Science at the Science College of Concordia University since 2011.
Professor LeBlanc joined HEPS in January 2008 and has been happily teaching history, research methods, and the history and methodology of science ever since. He has published in the Journal of the History of the Behavioral Sciences, History of Science, Scientia Canadensis, and the Human Nature Review. His research interests include the nature of the placebo effect, the relationship between science and religion, the role of mind in evolution, and the problem of free will from the perspective of science.