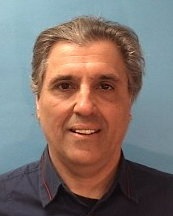 Cuk, Andrew
Andrew Cuk, M.A., Ph.D., has been a theatre and music professional for over thirty years. He began teaching at John Abbott in 2005. He is a director, writer, actor and Artistic Director of the Montreal theatre company, Canis Tempus, which produced his plays Sala XVIII and Quixote. Two of his plays premiered at John Abbott: Three Witches, a modern take on Shakespeare's Macbeth, and Elektra, a reworking of the ancient Greek myth. Andy has directed classical and contemporary plays, operas and musicals. He received his doctorate from the University of California and his masters from Western Washington University. At Abbott, along with directing productions, he has taught acting, text, theatre history and Theatre Workshop.
Recent off-campus directorial credits: Handel's Xerxès (opera), Patience by Gilbert and Sullivan (operetta), Shakespeare's As You Like It, Massenet's Cendrillon (opera), Mozart's Le Nozze di Figaro (opera), Daisy and the Wonder Weeds by Jean Elliott Manning (musical).
Directing at JAC: Shakespeare's Lear, Leanna Brodie's For Home and Country, Moira Buffini's Welcome to Thebes, The Skin of Our Teeth by Thornton Wilder, The Heidi Chronicles by Wendy Wasserstein, Shakespeare's A Midsummer Night's Dream, Margaret Atwood's The Penelopiad, Cloud Nine by Caryl Churchill.