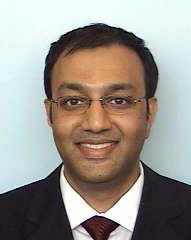 Samboo, Avinash
Avinash S. Samboo holds a B.Sc. (Hons) and Ph.D. in Economics from University of Mauritius, Mauritius. He also studied at Georgia State University, USA and at University of Nottingham, U.K. as a Commonwealth Research scholar.
His research interests have been in Public Finance and Welfare Economics and Political Economy with specific focus on the modeling of the social security budget in a welfare state. His other interests include Growth Theories and Labor Economics. He was also involved on various projects sponsored by United Nations Development Program (UNDP), Economic Commission for Africa (ECA) and African Economic Research Consortium (AERC).
He has been teaching at John Abbott College since August 2006. He has also taught at University of Mauritius, University of Technology, Mauritius and Georgia State University, USA.