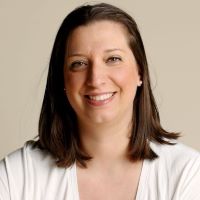 Bouras, Jenny
Jenny Bouras has a Bachelor of Science with a Major in Physiology from McGill University. In addition, she holds a Master of Management and Professional Accounting (MMPA) from the University of Toronto's Rotman School of Business and a Diploma in Human Resource Management from Concordia University. She holds both CPA and CRHA titles (Chartered Professional Accountant and Conseillère en Resources Humaines Agréés respectively). Most recently, Jenny is completing her second Master degree in Education at the University of Ottawa.
Jenny has been teaching at the CEGEP and University level (McGill, Concordia, UQAM) since 2012. Her areas of expertise are accounting, human resources, business communication and she gives workshops on soft-skills training and job search techniques. She has experience working with students of diverse backgrounds and academic abilities to help them reach their potential. Recently, she worked on the program revision for the Applied Accounting and Administration Program (AAA) in the Continuing Education department at John Abbott College.
Professionally, Jenny has worked in public companies, private companies, not-for-profit organizations and government entities.