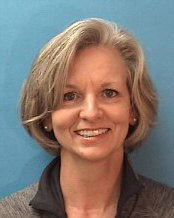 McConnell, Catherine, h.d.
After having enjoyed a 30 year career in clinical Dental Hygiene practice, Catherine McConnell joined the faculty of John Abbott College's Department of Dental Hygiene in 2012.
An alumnus of the John Abbott College Dental Hygiene Program (1986) and a firm believer in lifelong learning, Catherine pursued further education at The University of British Columbia, where she obtained a Bachelor of Dental Science degree in Dental Hygiene (2012), as well as a Masters degree in Adult Education (2014). In her current role, Catherine teaches Prevention I, Clinic I, II and III and is the acting Clinic Coordinator and clinician. She serves on several dental hygiene departmental committees as well as the John Abbott College Academic Standing and Advancement and Ad Hoc Pathways committees. Catherine is an active member of the Canadian Dental Hygienists' Association (CDHA).