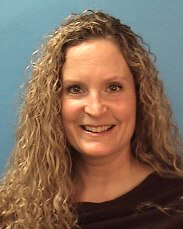 Aubie, Jacqueline
Jacqueline is a proud alumna of John Abbott College, and discovered her passion for psychology in these very classrooms!  Jacqueline initially had her sights set on becoming a high school teacher, but it was in CEGEP that she realized she was interested in teaching at the post-secondary level.  Her courses at Abbott also got Jacqueline thinking about becoming a psychologist.
After CEGEP, and armed with 'Departmental Award for Outstanding Achievement in Psychology', Jacqueline pursued her interests at Bishop's University earning bachelor degrees in both Education and Psychology.  She went on to complete her Masters degree at McGill University in Counselling Psychology.
Jacqueline taught senior high school level Math, English, Psychology and Sexual Education in the first decade of her career. She became a licensed psychologist in 2006 and opened a private clinic in the West Island.  She ecstatically began teaching at John Abbott College in 2010 and has taught a variety of courses in a number of Programs which include; Introduction to Psychology, Crisis Intervention, Clinical Criminology, Communication, and Psychopathology.
"I am so fortunate to have achieved my career objective in that I am teaching what I am passionate about, to a demographic I love working with!  I am also privileged as I thoroughly enjoy my private practice working with adolescents, adults, couples and families as a cognitive behavioural psychologist."