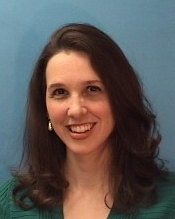 McDermott, Jennifer
Professor McDermott has been a member of John Abbott College's English department since 2011. After earning her B.A. and M.A. at McGill University, and then Ph.D. at the University of Toronto, she has worked to incorporate her sensory research into the teaching of literature. Her main area of expertise is Shakespeare; however, she teaches a range of courses including:   "Shakespeare in Action," "Magic and Witchcraft," "The Golden Age," "Mad Science," "Children's Literature," and "Renaissance Greatest Hits." She also used to teach yoga! Her courses invite students to bring centuries-old texts to life by using theatre rehearsal techniques, performance games, and close-reading. An invited speaker for the McGill Dean of Arts lectures on "Teaching Excellence," she is a contributor to scholarly communities such as the Shakespeare Society of America (SSA) and the International Shakespeare Association (ISA). She is also involved in coordinating the Writing Centre. What Jennifer enjoys most about teaching at Abbott is sharing her passion for literature with a diverse population of students.
SELECT PUBLICATIONS:
"'There's Magic in the Web of It': Skin, Mind, and Webs of Touch in Othello." Embodied Cognition and Shakespeare's Theatre. Eds. Laurie Johnson, John Sutton, and Evelyn Tribble. New York: Routledge P, 2014. Pages 154-172.
"The Melodie of Heaven: Sermonizing the Open Ear in Early Modern England." Religion and the Senses in Early Modern Europe. Eds. Wietse de Boer and Christine Goettler. Leiden: Brill, 2013. Pages 177-197.
"Review of Holly Dugan's The Ephemeral History of Perfume: Scent and Sense in Early Modern England." Journal of British Studies (Apr 2013): 52.2 502-503.
"Perceiving Shakespeare: A Study of Sight, Sound, and Stage." Early Modern Literary Studies. Special Issue 19 (Dec 2009): 5.1-38.
"Transgendering Clytemnestra."Hirundo: The McGill Journal of Classical Studies1 (2002): 1-9.