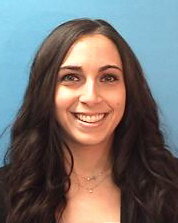 Rocchi, Jennifer
BA Honors Psychology Concordia University
M. Ed Educational Psychology, McGill University
Jennifer has spent past years working at the high school level with at risk student populations. In addition, she has worked as a researcher on a number of projects at Concordia and McGill including coordinating a large-scale Pan Canadian study on the effectiveness of an online computer literacy program for elementary students. Jennifer began her doctoral research on the effects of this literacy program on reading comprehension in children with autism spectrum disorder.
"I am so excited to be teaching here at John Abbott College because I am a graduate of JAC myself! My hope is to be able to inspire students here the way I was inspired to pursue psychology. Therefore, I bring to my students an appreciation of the power that education can have to inspire."
Jennifer has taught Introduction to Psychology, Mental Health, the Human Brain (Intro to Neuroscience), Social Psychology, Research Methods for the Methods Department, Psychological Issues in Nursing and Developmental Psychology for the Nursing Department, Stress Management for the Pre-Hospital/Paramedic Program, and Adolescence to Maturity for the Youth and Adult Correctional Program.
Jennifer is happily married and a proud mother of a beautiful girl. In addition, she is an advocate for dog rescuing/adoptions from shelters. Both of her dogs have been rescued and it has been so rewarding.