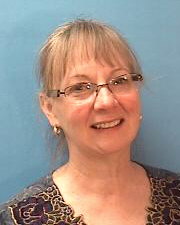 Gelston, Lynda
Lynda Gelston teaches political science and research methods at John Abbott College.   She graduated with a Double Honours in Political Sociology from Concordia University and was supported by an SSHRC scholarship to complete her M.A. in Political Economy at the University of Toronto.
With about thirty years of teaching experience, Lynda enjoys developing instructional material and hosting active learning simulations in her political science classrooms.  She is a faculty advisor for a John Abbott College student club, the Model United Nations, where students compete and host conferences of re-enacted historical and literary gatherings.
Just underway, Lynda is busy constructing a website for social science research with the Centre collégial de développement de matériel didactique (CCDMD).  Up to a dozen people from pedagogical specialists, animators to media-wizards are helping her to do what she likes best – generating useful pedagogical material for students.