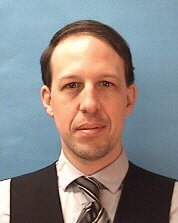 Provencher, Mathieu
Professor Provencher holds an undergraduate degree from Université de Sherbrooke and a Master of Arts degree from Dalhousie University, both in Economics.
With approximately ten years of teaching experience at the university level and over two years at the cegep level, he has taught to a wide range of students.
He quickly specialised in teaching to students that were new to Economics. His methods were very well received at Université de Sherbrooke (Canada), McGill University (Canada), and Universidad San Ignacio de Loyola (Peru).
At Universidad San Ignacio de Loyola (USIL), he was in charge of all their Economics courses for their USA and English programs. He taught courses in association with Broward College (USA) as well as the University of South Florida (USA). He also co-created their UK program in association with the University of London (under the supervision of the London School of Economics), where he taught several courses and was responsible for selecting the students that would be admitted.
His constant drive for innovation led him to develop an intuitive approach that helps students understand complicated Economic models instead of simply remembering formulas by heart.
Over the years, he specialised in teaching introductory economic courses in which he presents key models using a multi-ideology approach to ensure that students have the full picture. His areas of expertise are Microeconomics, Macroeconomics, Economics of the Environment, International Economics, and Labour Economics.
In 2015, Professor Provencher set out to create online economics classes that would be available to students all around the world. He has completed one course, Introduction to Microeconomics, and is aiming at completing Introduction to Macroeconomics in the next few years.