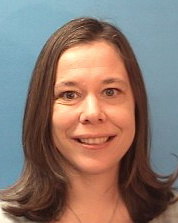 Maude, Melissa
Melissa Maude joined the ILT Department in the fall of 2002 and teaches courses primarily in the Archives and Records Management stream, in addition to coordinating fieldwork placements for graduating students.
Prior to teaching at JAC, Melissa worked as a Reference librarian at the National Library of Canada (now Library and Archives Canada) after having held various library positions in both public and private sector organizations in Canada and the United States.
Melissa earned her B.A. in Communication Studies at Concordia University (1994) and her Master of Library and Information Science at the University of Southern Mississippi (1998).
She is currently a member of ARMA International, the Association des archivistes du Québec and the Society of American Archivists.