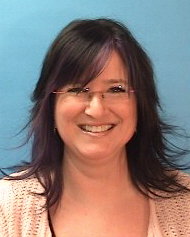 Kwas, Michelle
B.A. Psychology (University of Calgary)
M.A. Experimental Psychology (Concordia University)
Ph.D. Experimental Psychology (Concordia University)
Michelle, originally from western Canada, received her Bachelor of Psychology from the University of Calgary in Alberta. A move to Montreal followed, where she earned both her Master of Arts and Doctorate degrees in Experimental Psychology from Concordia University specializing in Visual Perception research under the supervision of Dr. Michael von Grünau. Thereafter, Michelle was awarded a 3-year Post-Doctoral Fellowship from Canadian Institutes of Health Research to conduct research at Université de Montréal, studying the influence of non-pathological aging on visual motion perception.
Throughout her studies and since, Michelle has taught several courses in psychology, statistical analyses, and research methodology both at the collegiate and university level. Her favorite course to teach is Child Psychology so that she has an excuse to talk about her husband and their 4 wonderful daughters! Michelle loves to have fun with her family and friends, read fiction (loves Jodi Picoult and Ken Follett) and biographies, watch great TV (loves Walking Dead and Game of Thrones) and vacation in Disney (where she plans to retire).
Michelle is the chair of the Psychology department.