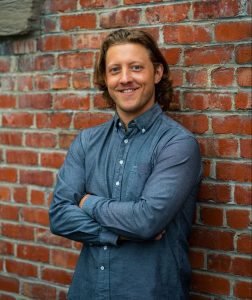 Mumme, Ben
Ben Mumme is proud to be part of JAC's Physical Education, Health and Nutrition Department. Ben is passionate about healthy active living, holistic wellness and quality physical education. Originally from Montréal, he attended McGill University while completing his Bachelor of Education Degree with a concentration in Physical and Health Education.
Currently, Ben is pursuing a Master's of Education in Sustainability, Creativity and Innovation. The program offers courses that enable learners to become more empowered leaders in education for sustainability, contribute to individual, community and global well-being and enhance teaching skills through real-world connections and integrated learning.
Ben has worked both provincially and nationally in the education, athletics and health recreation sectors. Ben believes in the process of empowering all people to develop the motivation, knowledge, physical competence and confidence to value physical literacy and take responsibility for engaging in physical activities for life.
A personal highlight from Ben's youth was when he was selected as a Torchbearer for the 2010 Vancouver Olympic Winter Games. When time allows, you can find Ben active outdoors; running, biking, swimming and hiking. Enrichment hobbies that Ben enjoys are reading, writing, photography, podcasts and spending quality time with family, friends and loved ones.