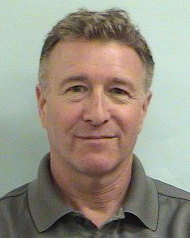 Bender, Peter
Born in Worcester, England and educated at McGill University, M.A. and Florida State University, Ph.D., Peter is an original member of the college faculty.
Among professional interests has been a focus upon sport and human performance. A psychologist to numerous national level programs, Peter was a member of the 1984 Olympic staff in Los Angeles. From 1979 - 1991, Peter was the head coach of the John Abbott varsity men's hockey team and coached professional hockey in Europe.  During his tenure at John Abbott Peter has been a visiting lecturer at the University of Hawaii and Newcastle University (U.K.)
Recently, Peter has been examining the human performance factors associated with business and corporate management and he remains a consultant with firms in Canada and Great Britain.
"I think there are few jobs that can compete with teaching bright and articulate students and engaging them in the world of human behaviour. I've never lost track of the idea that teachers do learn a great deal from students and that enjoyment ultimately sparks interest in the formal learning process."