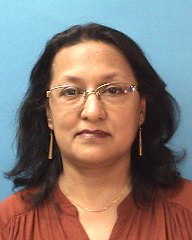 Sultana, Rebecca
Having lived in three different continents and six different countries, it was inevitable that I would be drawn to ideas of migration, exile and fragmented identities. My PhD dissertation (1999: Texas Christian University with the Ida Green Doctoral Fellowship) was on Diaspora literature, specifically on first generation American immigrant writers. In conjunction, my interest also delves into post-colonial theory and literature as well as in cultural studies.
My Masters was on American literature (1995: University of Texas at Dallas on a Fulbright Fellowship).
Before finally settling down at John Abbott, I have taught at Concordia University and at Champlain College.
When I have time left over, I sew and embroider. I garden too.