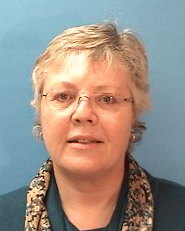 Robinson, Sally
Sally teaches in both the library-related and records management/archives streams of the Information & Library Technologies program. She also teaches courses that incorporate the use of general and library-specific software as well as the Physical Processing course. As a result, Sally can sometimes be found cutting and gluing (repairing books)!
Sally was born and educated in England and held various supervisory positions in the U.K. government. After her arrival in Canada, she chose a new direction and, having volunteered in school libraries, became a student in the Information & Library Technologies program. Following library-related work experience in an elementary school library and pharmaceutical library, she returned to John Abbott to work as the ILT program technician. She began teaching part-time in the department in 2004 and completed a Master's degree in Education in 2011. Her research focused on the ILT program as a learning community.
Sally is a member of The Quebec Library Association.