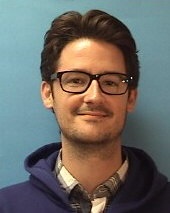 Daoust, Simon
I was born and raised in the beautiful city of Pointe-Claire and am a John Abbott College alumnus, having graduated from the Natural Sciences Program in 2002. It was actually because of my incredible experiences as a student at the College that I decided to continue my studies in Biology.  I completed my bachelor's at Concordia University in Honors Biology, my master's at McGill University in Parasitology and my PhD in Ecology at Université de Montréal. Upon completing my Ph.D., I undertook a Fondation-Fyssen / FQRNT Postdoctoral Fellowship enabling me to work one year at the French National Center for Scientific Research in Montpellier, France and one year at McGill University / Environment Canada in Montreal, Canada; where I worked on various research themes such as evolutionary medicine, ecosystem health and functioning and parasite-host interactions.
"To boldly go where no one has gone before", made famous by Star Trek, this line also sums up quite eloquently what it is to be a biologist. From insects, parasites, humans and tumors, to communities, ecosystems and global patterns, biologists explore the beautiful, complex and relatively unknown natural world that we inhabit. I am generally interested in how complex systems such as populations, communities and ecosystems function and evolve in response to human activity. My research has focused on three main research themes: (i) the impact of high yield (intensive) farming on ecosystems, (ii) the role of manipulative parasites in structuring species interactions (iii) the application of ecological and evolutionary theory to health problems.
On a more personal note, I'm a huge sci-fi, fantasy, and horror genre geek!