Welcome
Chemistry, which is often referred to as the Central Science, is an integral discipline of the Natural Sciences Program.
The department has two General Chemistry laboratories containing a total of twenty-six computer-interfaced stations as well as a fully equipped Organic Chemistry laboratory. A tutorial room and a Study Area are also available.
A dedicated staff of fifteen instructors and two technicians provide challenging and enriching courses in a stimulating learning environment.
Members of the Department
Contact Info
Amélie Bérubé
Chair
514-457-6610 ext. 5438
AME-413
amelie.berube@johnabbott.qc.ca
Suzanne Black
Co-Chair
514-457-6610 ext. 5400
AME-416
suzanne.black@johnabbott.qc.ca
Murray Bronet
514-457-6610 ext. 5869
AME-414
murray.bronet@johnabbott.qc.ca
Andrew Brown
514-457-6610 ext. 5869
AME-412
andrew.brown@johnabbott.qc.ca
David Fenwick
514-457-6610 ext. 5274
AME-417
david.fenwick@johnabbott.qc.ca
Michal Goren
514-457-6610 ext. 5873
AME-411
michal.goren@johnabbott.qc.ca
Edward Hudson
514-457-6610 ext. 5684
AME-408
edward.hudson@johnabbott.qc.ca
Sean Hughes
Coordinator, Pathways
514-457-6610 ext. 5877
AME-417
sean.hughes@johnabbott.qc.ca
Rekha Iyer
514-457-6610 ext. 5953
AME-410
rekha.iyer@johnabbott.qc.ca
Shahid Jalil
514-457-6610 ext. 5868
AME-408
shahid.jalil@johnabbott.qc.ca
Michael Lautman
514-457-6610 ext. 5880
AME-412
michael.lautman@johnabbott.qc.ca
Antonio Nicodemo
514-457-6610 ext. 5882
AME-410
antonio.nicodemo@johnabbott.qc.ca
Tania Peres
514-457-6610 ext. 5876
AME-415
tania.peres@johnabbott.qc.ca
Jean-Michel Régimbal
514-457-6610 ext. 5874
AME-415
jeanmichel.regimbal@johnabbott.qc.ca
Roberta Šilerová
Coordinator, Science Program
514-457-6610 ext. 5399
AME-411
roberta.silerova@johnabbott.qc.ca
Jana Simandl
514-457-6610 ext. 5866
AME-414
jana.simandl@johnabbott.qc.ca
Tom Wang
514-457-6610 ext. 5879
AME-416
tom.wang@johnabbott.qc.ca
Courses
The department offers courses for science students wishing to enrol at University in Pure and Applied Sciences as well as in the Health Sciences.
Complementary courses are also offered to non-science students.
To obtain your diploma in science, you need to complete all the General Education requirements, 9 compulsory Science courses (descriptions in program planner) and 3 Science option courses.
Note that not all courses are offered every semester.
Courses marked with an asterisk* (see Course Outlines) contain the entire Science Program Comprehensive Assessment.
For courses marked with two asterisks** (see Course Outlines), students will have to pass two comprehensive assessment projects. That is, students could take Organic Chemistry I and Biology II OR Organic Chemistry I and Organic Chemistry II to gain the credit for the Comprehensive Assessment.
To be eligible for the assessment, a student must have at least any 9 of the 12 science courses completed or in progress
For a detailed course listing, please visit the Science, the Biopharmaceutical and the General Education (Complementary courses) sections of the Course Calendar.
Course Outlines
Chemistry of Solutions |  FALL2019.CHEMISTRY.202-NYB-05
Prerequisite: SEE SCIENCE PLACEMENT CHART
Oriented towards understanding concepts, this course examines numerous macroscopic properties of solutions and chemical reactions. Major topics in this physical chemistry course include colligative properties, reactions, equilibrium (both general and solution equilibria), electrochemistry, kinetics, and acids and bases.
Students who do not meet the minimum requirement for 202-NYB-05 (at least 70% in Sec. V Chemistry) will need to take 202-NYB-EN.
General Chemistry |
FALL2019.CHEMISTRY.202-NYA-05
Prerequisite: 202-NYB
This course introduces atomic and molecular structures. Topics covered include development of modern atomic theory; chemical bonding and its effect on the chemical and physical properties of matter.
Prerequisite: 202-NYA
An introduction to the chemistry of organic molecules including alkanes, alkenes, alkynes, aromatic systems and their derivatives, this course employs a mechanistic approach to the understanding of typical organic reactions. Laboratory work is an important part of the course.
Prerequisite: 202-DCP
A continuation of Organic Chemistry 1 (202-DCP), this course extends the study of mechanism, structure and synthesis in organic chemistry. Methods introduced in 202-DCP are reviewed by application to the study of aromatic and carbonyl compounds. The use of spectropic techniques for determining molecular structure is emphasized. Practical laboratory work, including the use of chemical instrumentation, is an important component of the course.
Prerequisite: 202-NYA/NYB
This course is designed for science students who want to learn more about the chemistry of the natural and the modified (polluted) environment, and how we determine the concentration and behaviour of key chemical compounds in an environmental context.
We will examine:
1. the chemistry of the atmosphere, natural waters and soil;
2. pollution of these environmental media, and how such pollution may be controlled
Topics include climate change, smog, metals and organic pollutants in the environment, nuclear chemistry, water contamination and treatment, and greener chemical synthesis.
Familiarity with material from chemistry NYB and NYA is assumed.
Prerequisite: 202-NYA
Is that blood on your hands? Did the urbane Claus von Bulow attempt to murder his rich socialite wife by surreptitiously injecting insulin into her medication? Remember the famous 'Acid Experiments' of the 1960's conducted in our back yard at McGill University and secretly funded by the CIA? What role does a chemist play in the mysterious death of a woman – a death later uncovered as murder due to arsenic poisoning?
From sensational high-tech cases like the O.J. Simpson trial to less well-known crimes, intriguing details are revealed in the course appropriately subtitled Arsenic Milkshake. This course gives students the opportunity to take a behind-the-scenes look at the techniques used by today's new scientific sleuths. You will have a chance to play forensic detective, learn how to analyze gunshot residues, detect fingerprints, check Breathalyzer test results, identify different blood types and analyse drug poisonings.
Prerequisites: 202-NYA/NYB & 203-NYA/NYB
This course is about energy, the methods we use to create and convert it, and the adverse environmental affects these practices have on our planet. From the tar sands in Alberta to the coal pits in Wyoming, we will study how we find, process and distribute our limited fossil fuels. We will learn about CO2 emissions, and how climate change has spurred the emerging green economy of wind farms, tidal generators and solar arrays. How do these things work, and how "green" are they?
This is a unique course, team-taught by two teachers from two different departments, allowing a different perspective for today's most important questions.
Environmental Science and Technology | 
FALL2019.CHEMISTRY.982-003-50
Equivalent to Secondary IV Environmental Option courses (558-404 or 558-402), this course is intended for students who wish to pursue science or technology programs, but lack the necessary Physical Science prerequisite. The course will provide sufficient chemistry, physics, and biology to prepare students for the Secondary V equivalents 202-001-50 and 203-001-50.
Equivalent to Secondary V Chemistry, this course is intended for students who wish to pursue science or technology programs and have passed Secondary IV Environmental Option (558-404 or 558-402), or its equivalent (982-003-50), but lack Secondary V Chemistry. This course provides sufficient chemistry for entry into many technology programs (such as Dental Hygiene and Nursing) and subsequent Chemistry courses.
Supplemental Information
CHEMISTRY LABORATORIES
There are two General Chemistry laboratories located in AME-444 and AME-447; each has thirteen computer stations, mounted on the walls and having touch-sensitive screens and are equipped with the Vernier LoggerPro Interface system. The latter provides high-quality data acquisition and also has spreadsheet capabilities; the menu-driven software assists students with calibration of sensors, design of experiments, collection of data, mathematical and graphical analysis of experimental results.
The Organic Chemistry laboratory is located in AME-432. It is fully equipped with analytical instrumentation for gas chromatography, infra-red chromatography, melting point apparatus, and HPLC, as a partial list. Many of the experiments in both Organic Chemistry I and II are performed at the microscale level.
A classroom/laboratory is located in AME-429.  It is designed to be used as either a wet chemistry classroom or a fully functional chemistry laboratory.  It consists of  long benches equipped with sinks, and the room contains fume hoods.
Chemistry NYB Laboratory Experiment 9: pH of Salts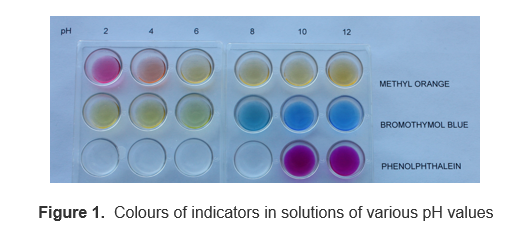 OLD CHEMISTRY FINALS 
The Chemistry Department has sample final exams available for consultation.  Please be advised that these exams are in a "condensed" form, i.e. all spacing available for answers have been removed, in an effort to reduce paper usage.  Also note that some questions, or sections, may have been removed from the final exam web version as these questions may have been deemed inappropriate, or unusable, for any number of reasons.
These exams only serve as a guide or template to help students get accustomed to the format, types of questions, mark allocation, and approximate length of a typical final exam.  There is no promise or committment from the Chemistry Department that similar questions will be used in future final exams, nor will the format remain unchanged.
Chemistry 202- NYB-05 Sample Final Exam
MISCELLANEOUS
John Abbott College Science Style Guide_revised June 2018